As one of Inland Empires oldest tattoo shops ( est.1976) Ink Fever Tattoo and Body Piercing, has successfully tattooed and pierced the bodies of thousands of happy clients, who tend to repeat thier visits.
Having bought Ink Fever Tattoo and Body Piercing back in July 13th, 2000, from 1 of the Original Members, Big Mike, has brought a difference in the once bland Inland Empire tattoo community. He has appeared any many tattoo magazines & is an award winning tattoo artist with<
various Tattoo styles but are not limited to:
-Color
-Black & Grey
-Realism
-New School
-Old School
-Custom

*In the year 2007, Ink Fever Tattoo, decided to go through a extreme makeover. Although this makeover is a continual process, about every 6 months we are adding or improving something about us & the shop. With strong beliefs that in order to progress you must evolve with the times of present. Whatever some of you experienced in the past, i guarantee you, is not what you will experience today & the future to come. Not only are there improvements to the tattoo shops appearance(inside), we now have waiting room seats available, there are 2 Tattoo Artist & 2 Body Piercer's available. * * As of May 01,2010 i am an AWARD WINNING TATTOO ARTIST (Big Mike 33). The quality of tattoo work we 'NOW', produce in our shop, INK FEVER TATTOO, is very 'TOP SHELF' with prices still affordable, even in this compromised economy. Soo PLEASE, come in & see the difference we made, for YOU.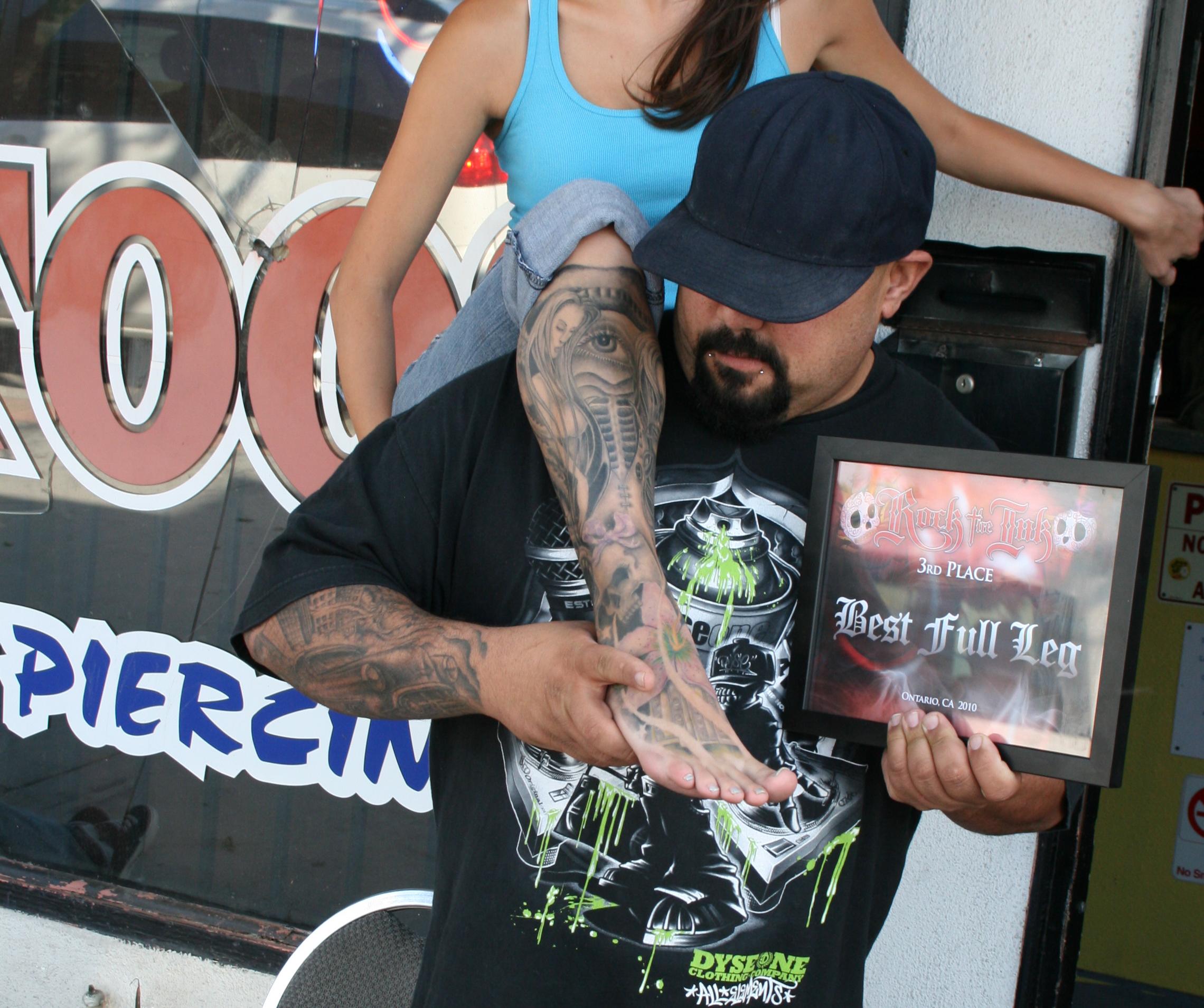 We do Custom Tattoos for affordable prices, We do $20 Body Piercing's with Jewlery, $30 Dermal Anchor Implants with jewlery & we are also located at: http://www.facebook.com/INKFEVERTATTOO33
Ink Fever Tattoos and Body Piercing
5576 Mission Blvd
Rubidoux, CA 92509


This page was designed by

Crazywolf

© copyright 2005